Kingdom of Souls
September 10, 2019
HarperTeen (a division of HarperCollins)
Magic has a price—if you're willing to pay.
The lush world building of Children of Blood and Bone meets the sweeping scale of Strange the Dreamer in this captivating epic YA fantasy debut.
Born into a family of powerful witchdoctors, Arrah yearns for magic of her own. But each year she fails to call forth her ancestral powers, while her ambitious mother watches with growing disapproval.
There's only one thing Arrah hasn't tried, a deadly last resort: trading years of her own life for scraps of magic. Until the Kingdom's children begin to disappear, and Arrah is desperate to find the culprit.
She uncovers something worse. The long-imprisoned Demon King is stirring. And if he rises, his hunger for souls will bring the world to its knees… unless Arrah pays the price for the magic to stop him.
Order Links:
HarperCollins.com
Amazon
Barnes & Noble
Books-A-Million
IndieBound
Praise
"Powerful. Captivating. Heart wrenching. Rena Barron has crafted a thrilling, twisty, unputdownable epic about a complex, brave young woman who must find the true magic within herself in order to fight for her family, her people, and her life."
—Samira Ahmed, New York Times bestselling author of Love, Hate & Other Filters and Internment
"Set in a lushly drawn and fresh magical world, Kingdom of Souls was a wild, heart-wrenching ride. Every turn took me by surprise, and the end left me crying for the fate of these unforgettable characters in their epic struggle against a complex evil, one that threatens both from without as well as within. Readers won't be able to put this one down."
—Mindee Arnett, award-winning author of Onyx and Ivory
Rights
Rights sold to Stephanie Stein at HarperTeen and Vicky Leech at Voyager UK, in a major deal, at auction, in a three-book deal, by Suzie Townsend at New Leaf Literary & Media (world English), to Eksmo (Russia), by Andrew Nurnberg Associates Moscow, and to Jaguar (Poland), at auction, by Graal; to Corint (Romania), at auction, by Andrew Nurnberg Sofia; in association Mia Roman at New Leaf Literary & Media on behalf of Suzie Townsend at New Leaf Literary & Media.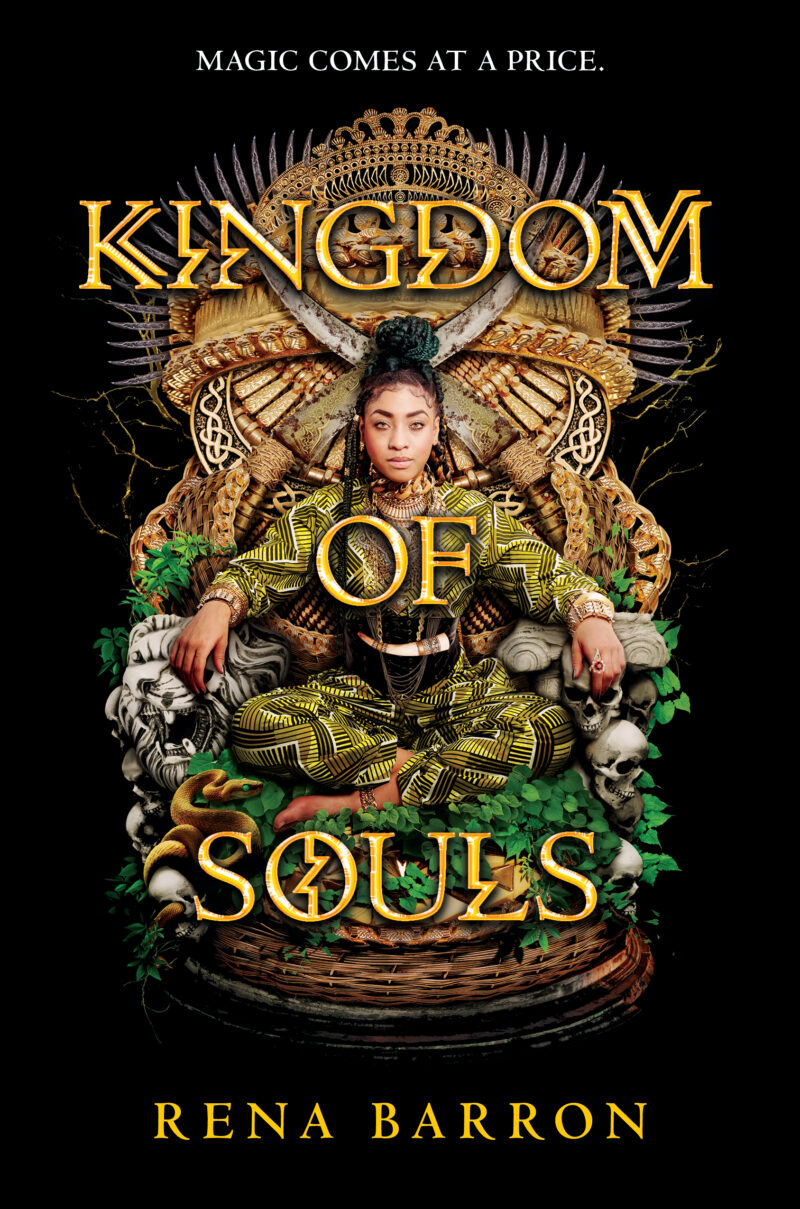 Maya and the Rising Dark
In MAYA AND THE RISING DARK, a twelve-year-old girl discovers her father is the keeper of the gateway between our world and The Dark, and when he goes missing she'll need to unlock her own powers and fight a horde of spooky creatures set on starting a war, sold to Emilia Rhodes at Houghton Mifflin Harcourt Children's, in a major deal, in a pre-empt, in a three-book deal, for publication in spring 2020, by Suzie Townsend at New Leaf Literary & Media (world English).