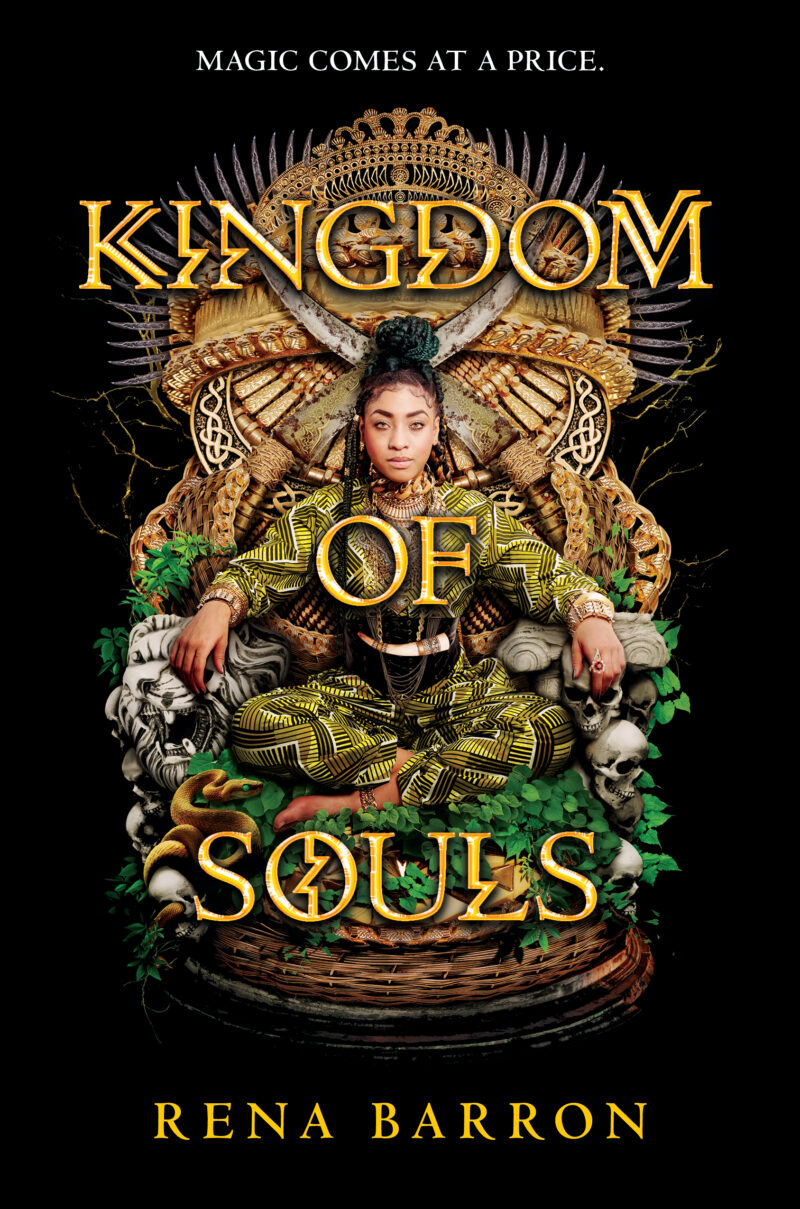 September 3, 2019
HarperTeen (a division of HarperCollins)
Magic has a price—if you're willing to pay.
Born into a family of powerful witchdoctors, Arrah yearns for magic of her own. But each year she fails to call forth her ancestral powers, while her ambitious mother watches with growing disapproval.
There's only one thing Arrah hasn't tried, a deadly last resort: trading years of her own life for scraps of magic. Until the Kingdom's children begin to disappear, and Arrah is desperate to find the culprit.
She uncovers something worse. The long-imprisoned Demon King is stirring. And if he rises, his hunger for souls will bring the world to its knees… unless Arrah pays the price for the magic to stop him.
Visit KingdomOfSoulsBook.com to learn more about the world.
---
---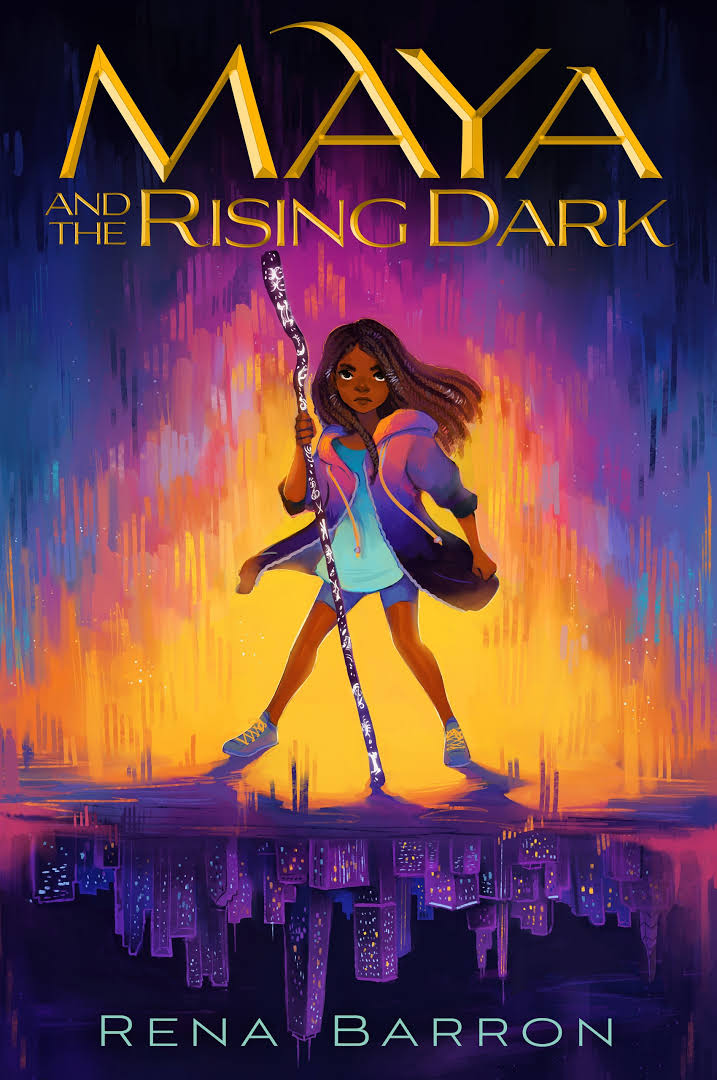 September 22, 2020
Houghton Mifflin Harcourt
In this highly anticipated contemporary fantasy, twelve-year-old Maya's search for her missing father puts her at the center of a battle between our world, the Orishas, and the mysterious and sinister Dark world. Perfect for fans of Aru Shah and the End of Time and The Serpent's Secret.
Twelve-year-old Maya is the only one in her South Side Chicago neighborhood who witnesses weird occurrences like werehyenas stalking the streets at night and a scary man made of shadows plaguing her dreams.
When Papa goes missing, Maya is thrust into a world both strange and familiar as she uncovers the truth. Her father is the guardian of the veil between our world and the Dark—where an army led by the Lord of Shadows, the man from Maya's nightmares, awaits. Now that the veil is failing, the Lord of Shadows is determined to destroy the human world and it's up to Maya to stop him. She just hopes she can do it in time to attend Comic-Con before summer's over.
Visit the official activities page.
---
---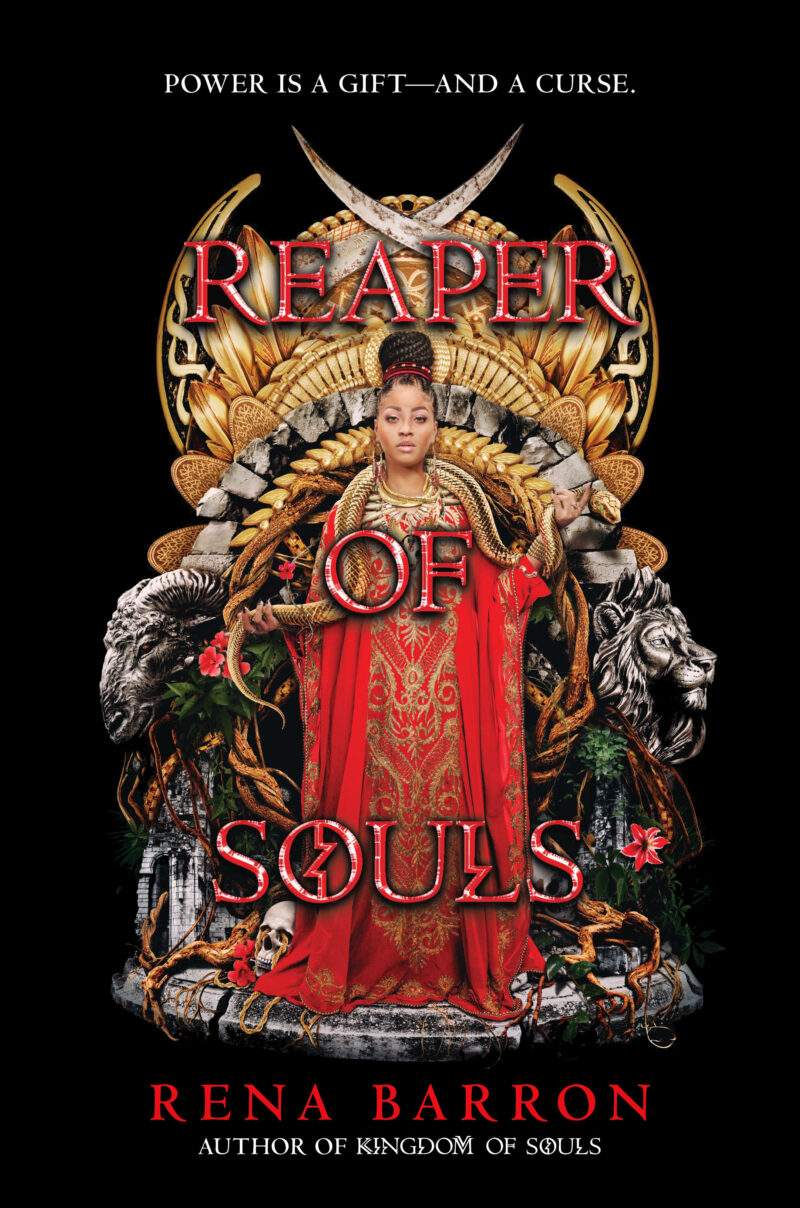 February 16, 2021
HarperTeen (a division of HarperCollins)
Power is a gift—and a curse.
In this explosive sequel to Kingdom of Souls, Arrah has the one thing she's always wanted—at a terrible price. Now the last surviving witchdoctor, she's been left to pick up the shattered pieces of a kingdom in shambles and uncover long-buried secrets.
But the Demon King's shadow looms closer than she thinks. And as Arrah struggles to unravel the connection between them, defeating him begins to seem more and more impossible.
War is coming.
Visit KingdomOfSoulsBook.com to learn more about the world.
---
---