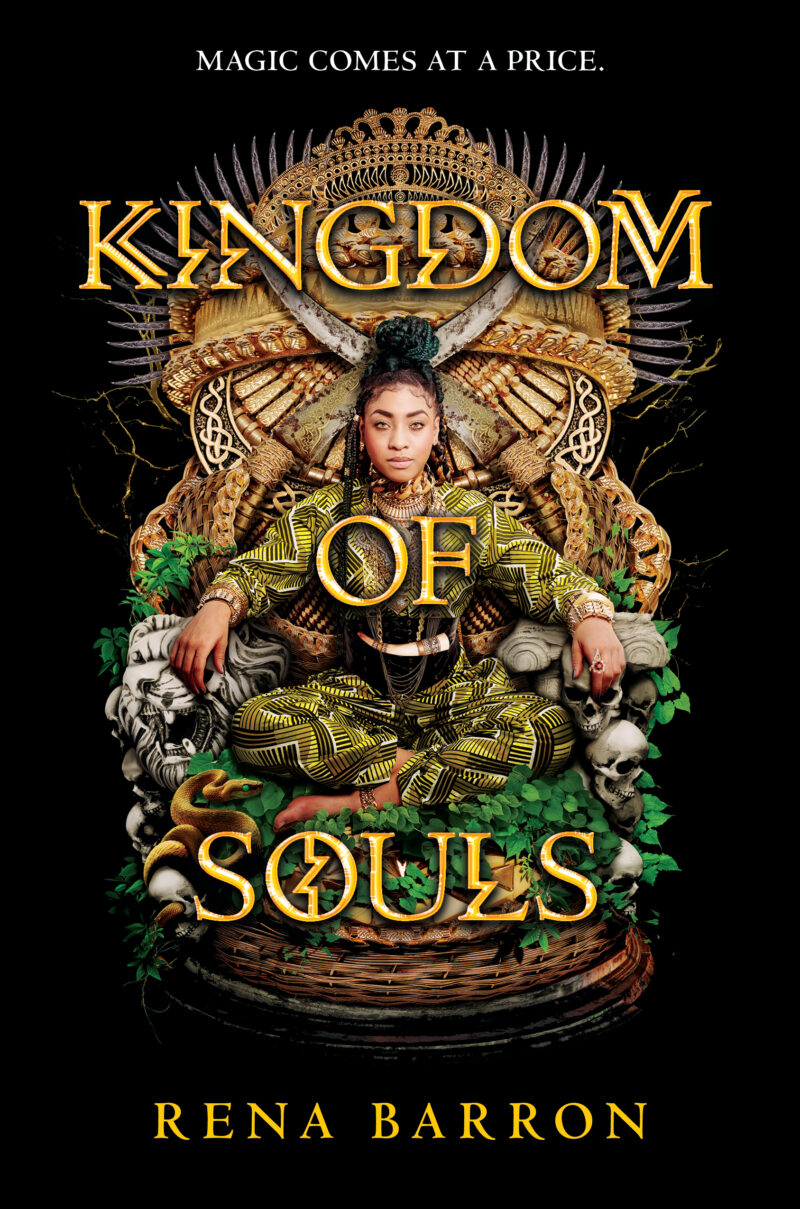 Kingdom of Souls
September 3, 2019
HarperTeen (a division of HarperCollins)
Magic has a price—if you're willing to pay.
Born into a family of powerful witchdoctors, Arrah yearns for magic of her own. But each year she fails to call forth her ancestral powers, while her ambitious mother watches with growing disapproval.
There's only one thing Arrah hasn't tried, a deadly last resort: trading years of her own life for scraps of magic. Until the Kingdom's children begin to disappear, and Arrah is desperate to find the culprit.
She uncovers something worse. The long-imprisoned Demon King is stirring. And if he rises, his hunger for souls will bring the world to its knees… unless Arrah pays the price for the magic to stop him.
Visit KingdomOfSoulsBook.com to learn more about the world.
---
REQUEST A SIGNED COPY: SEMICOLON | WOMEN AND CHILDREN FIRST | 57TH STREET BOOKS
---