Maya and the Rising Dark: Book and Companion Activities
Welcome to the Maya and the Rising Dark Activities Page! This page is intended to be a reference for educators, parents, and guardians who would like to explore the extensive learning and craft activities designed to accompany the book, Maya and the Rising Dark. This page contains over 50 suggested activities developed to align with the Common Core State Standards (CCSS) for Reading: Literature, Writing, and Speaking and Listening.
---
Places to Buy the Book:
---
Purchase an Autographed Copy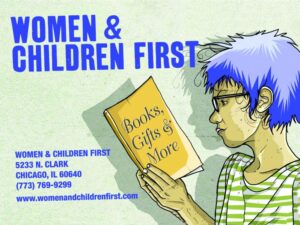 Rena Barron has teamed up with Women and Children First Bookstore to offer autographed copies of Maya and the Rising Dark. Please ask for an autographed copy at check out to receive a personalized copy. 
---
Discounts on Bulk Orders
For schools, libraries, youth centers, and institutions looking to order multiple copies of Maya and the Rising Dark, please reach out directly to the publisher, Houghton Mifflin Harcourt. Special Sales Department Telephone: 1-800-597-6127 Email: [email protected]
---
Story Summary
Twelve-year-old Maya is the only one in her South Side Chicago neighborhood who witnesses weird occurrences like werehyenas stalking the streets at night and a scary man made of shadows plaguing her dreams. Her friends try to find an explanation—perhaps a ghost uprising or a lunchroom experiment gone awry. But to Maya, it sounds like something from one of Papa's stories or her favorite comics.
When Papa goes missing, Maya will have to unlock her celestial powers and fight a horde of spooky creatures to rescue him.
Maya and the Rising Dark is the first book in a series. The exciting adventure continues in the sequel, Maya and the Return of the Godlings out June 2021.
---
Resources
Check out these resources designed to help navigate the story.
Educator's Guide – 12 activities, 29 discussion questions, reading comprehension, vocabulary, and writing exercises
Parent's Guide – in addition to the activities in the Educator's guide, includes a detailed synopsis of the story designed with parents in mind
Excerpt from Maya and the Rising Dark – Read a chapter excerpt from the book
---
Interactive Chapter Quizzes
After reading each chapter of Maya and The Rising Dark, take the quiz to test your knowledge of the events of the story. Results can be emailed to parents or teachers for review. Quizzes can be retaken an unlimited number of times. The passing score for each quiz is 80%.
---
Games and Puzzles
Learn more about Maya and her friends through these fun activities.
---
Writing Prompts
Discussion Questions
Start a discussion about Maya and the Rising Dark and support your opinion through examples. To view the full list of discussion questions, download the Educator's Guide or the Parent's Guide.
Maya and the Rising Dark includes themes such as good versus evil, the importance of family, and learning about your heritage. What other themes can you identify? Pick one and explain how the author conveys it in the text and develops it over the course of the novel. Please cite specific examples and details.
At the beginning of the book, Maya thought what she saw was her imagination or a daydream. What are some things you daydream about, or what happens when you let your imagination run wild?
Rena Barron wrote Maya and the Rising Dark with influences from the traditions of her ancestors. What traditions from your heritage or ancestors would you want to share with Maya?
Maya lives in Chicago, a city that is known for many popular tourist attractions, buildings, and food. Can you name one thing that Chicago is known for?
Maya's father has a staff with symbols on it to represent him as the guardian of the veil. If you had a staff, what symbols would you want on yours?