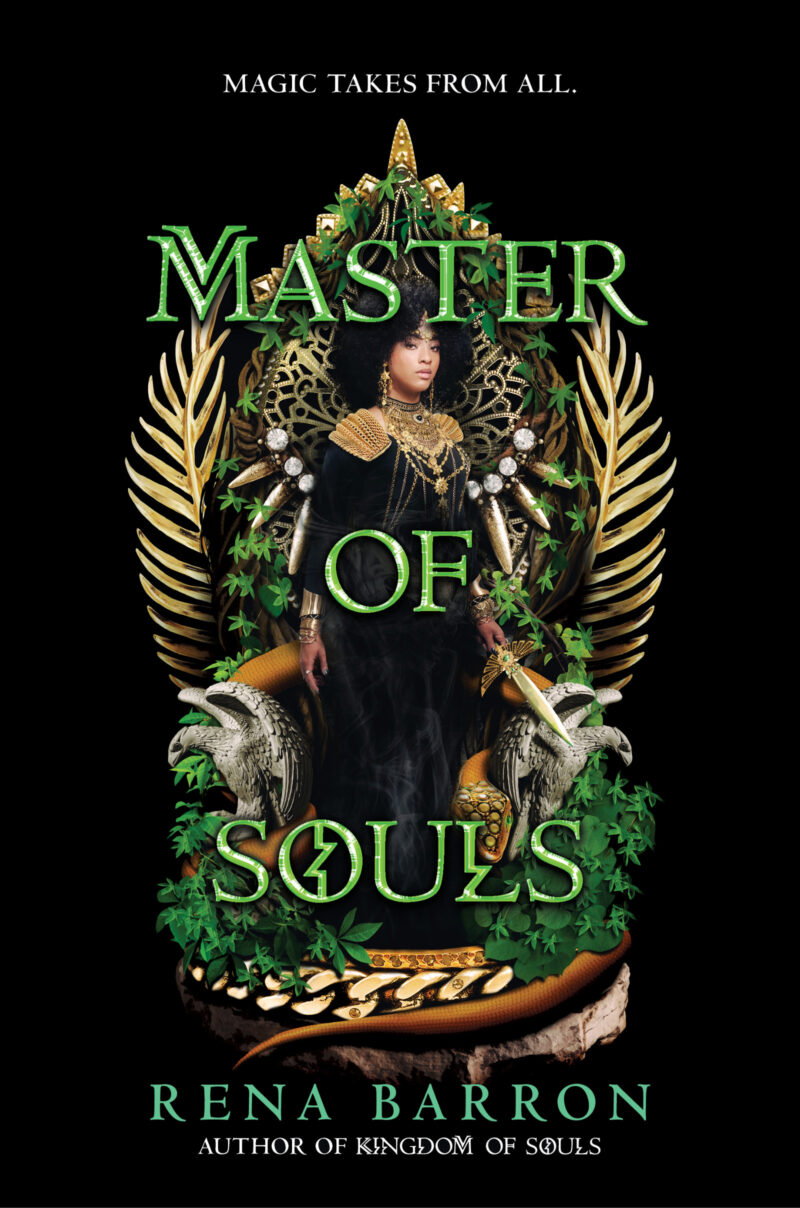 Master of Souls
April 11, 2023
HarperTeen (a division of HarperCollins)
Magic takes from all.
Immortal magic, shocking twists, and star-crossed romance collide in the electrifying conclusion to Kingdom of Souls trilogy.
Forced to give up the gift of magic she'd sought for so long, Arrah has finally reached the survivors of the demons' attack on the tribal lands. But when she arrives without the power of the chieftains' kas, the new tribal leaders are suspicious of her motives, and her connection to the Demon King.
While her heart is loyal to Rudjek, Arrah cannot deny that her soul is bound to the Demon King. And as a ruthless Efiya regains her strength and begins to sow rebellion in the demons' ranks, Arrah, the Demon King, and the orishas must form an uneasy alliance to restore peace to their worlds. But peace may require the ultimate sacrifice.

Visit KingdomOfSoulsBook.com to learn more about the world.
---
REQUEST A SIGNED COPY: SEMICOLON | WOMEN AND CHILDREN FIRST | 57TH STREET BOOKS